Personal Core Values List
569 Scientific and Inspirational Examples
Use these lists of personal core values to define your own value set. Understand yourself, gain clarity and make better decisions.
We all have our values. They guide our actions and thinking. They help us make decisions. Our core values are part of who we are. They are not always conscious, though. Neither are they always completely in sync with our behavior. Defining your personal core values is an effort well worth your while.
With a clearly defined set of personal core values, you will better understand yourself. You will be able to reduce the friction that arises when your actions and decisions are not in sync with your values. When you know your values you can use them to inform your decision making to be better aligned with who you are. And you can use them in your goal setting process. Over time, this clarity will help you lead a more fulfilled, happier life.
Side note: Once you know your core values, use Focality to achieve your goals while staying true to your personal values. Focality combines planning, self-reflection and data-driven insights to let you constantly improve yourself.
The process is not always easy. For many, it is a challenge to start with a blank sheet of paper and pull one's personal core values directly from the depths of one's mind. Luckily, there is an alternative: Use a personal core values list with plenty examples and choose those that resonate with you.
Below you will find three such personal values lists. Two contain values that have been carefully selected by social psychologists. The third list is aimed to provide the most comprehensive inspiration by offering a whopping 569 value examples.
First: How to use these lists of core values
The basic process is quite simple:
Browse all core values and identify all that resonate with you.
Group these into five or less personal values lists
Choose one personal value of each group to represent it. These are your core values.
Don't want to do this on paper? Use Values Finder to do this comfortably on your phone or in your browser. Browse through all possible values and just swipe right if a value resonates. Then use drag and drop to create your groups and define your core values:

Not interested in a nifty tool? Then read on for the raw lists of personal values:
The Theory of Basic Human Values
Social psychologist Shalom H. Schwartz developed a list of human values that are recognized throughout all cultures. It consists of 10 core values which can be grouped in 4 categories:
Openness to change

Self-Direction
Stimulation

Self-Enhancement

Hedonism
Achievement
Power

Conservation

Security
Conformity
Tradition

Self-Transcendence
Rokeach Value Survey
Another social psychologist, Milton Rokeach, created the Rokeach Value Survey. This core values list consists of 36 values, split into 18 terminal and 18 instrumental values.
Terminal values represent preferable end-states that a person would like to achieve. They are:
True Friendship
Mature Love
Self-Respect
Happiness
Inner Harmony
Equality
Freedom
Pleasure
Social Recognition
Wisdom
Salvation
Family Security
National Security
A Sense of Accomplishment
A World of Beauty
A World at Peace
A Comfortable Life
An Exciting Life
Instrumental values are preferable modes of behavior. They are:
Cheerfulness
Ambition
Love
Cleanliness
Self-Control
Capability
Courage
Politeness
Honesty
Imagination
Independence
Intellect
Broad-Mindedness
Logic
Obedience
Helpfulness
Responsibility
Forgiveness
Unfiltered Inspiration: List of 569 Personal Core Values
You need more inspiration? Then the following core values list is for you. 569 personal values, including the ones from the Theory of Basic Human Values and Rokeach Value Survey.
A Comfortable Life
A Sense of Accomplishment
A World at Peace
A World of Beauty
Ability
Above and Beyond
Abundance
Acceptance
Accessibility
Accomplishment
Accountability
Accuracy
Achievement
Activity
Adaptability
Advancement
Adventure
Advocacy
Affection
Affluence
Aggressiveness
Agility
Alertness
Altruism
Ambition
Amusement
An Exciting Life
Anti-Bureaucratic
Anti-Corporate
Anticipation
Appreciation
Approachability
Artfulness
Assertiveness
Assurance
Attention to Detail
Attentiveness
Attractiveness
Audacity
Authenticity
Authority
Autonomy
Availability
Awareness
Awe
Balance
Beauty
Belonging
Belongingness
Benevolence
Blissfulness
Boldness
Bravery
Brilliance
Briskness
Broad-Mindedness
Buoyancy
Calmness
Camaraderie
Candor
Capability
Care
Career
Carefulness
Caring
Certainty
Challenge
Change
Character
Charisma
Charity
Charm
Chastity
Cheerfulness
Citizenship
Clarity
Classy
Cleanliness
Clear
Clear-Minded
Cleverness
Clients
Closeness
Cognizance
Collaboration
Comfort
Commitment
Common Sense
Commonality
Communication
Community
Compassion
Competency
Competition
Complacency
Completion
Composure
Comprehensive
Concentration
Concern for Others
Confidence
Confidentiality
Conformity
Congruency
Connection
Consciousness
Conservation
Consistency
Contentment
Continuity
Continuous Improvement
Contribution
Control
Conviction
Conviviality
Coolness
Cooperation
Coordination
Copiousness
Cordiality
Correctness
Courage
Courtesy
Craftiness
Craftsmanship
Creation
Creativity
Credibility
Cunning
Curiosity
Daringness
Decency
Decisiveness
Dedication
Deepness
Deference
Delicacy
Delight
Democratic
Dependability
Depth
Desire
Determination
Development
Devotion
Devoutness
Dexterity
Differentiation
Dignity
Diligence
Diplomacy
Directness
Discernment
Discipline
Discovery
Discretion
Diversity
Dominance
Down-to-Earth
Dreaming
Drive
Duty
Dynamism
Eagerness
Economy
Ecstasy
Education
Effectiveness
Efficiency
Elation
Elegance
Empathy
Empowering
Encouragement
Endurance
Energy
Engagement
Enjoyment
Enlightenment
Entertainment
Enthusiasm
Entrepreneurship
Environment
Equality
Equitable
Ethical
Ethics
Evolution
Exactness
Excellence
Excitement
Exhilaration
Expectancy
Expediency
Experience
Expertise
Exploration
Expressiveness
Extravagance
Extroversion
Exuberance
Facilitation
Fairness
Faith
Faithfulness
Fame
Family
Family Security
Fascination
Fashion
Fast
Fearlessness
Feelings
Ferocious
Fidelity
Fierce
Finances
Finesse
Firmness
Fitness
Flair
Flexibility
Flow
Fluency
Fluidity
Focus
Focus on Future
Foresight
Forgiveness
Formal
Fortitude
Frankness
Freedom
Fresh
Friendliness
Friendship
Frugality
Fun
Gallantry
Generosity
Genius
Gentility
Genuineness
Giving
Global
Goodness
Goodwill
Grace
Gratefulness
Gratitude
Greatness
Gregariousness
Growth
Guidance
Happiness
Hard Work
Hardworking
Harmony
Health
Heart
Hedonism
Helpfulness
Heroism
History
Holiness
Home
Honesty
Honor
Hope
Hospitality
Humanity
Humble
Humility
Humor
Hygiene
Identity
Imagination
Impact
Impartiality
Impeccability
Impious
Improvement
Inclusiveness
Independence
Individuality
Industry
Influence
Informal
Ingenuity
Inner Harmony
Innovation
Inquisitive
Inquisitiveness
Insightfulness
Inspiration
Instinctiveness
Integrity
Intellect
Intelligence
Intensity
International
Intimacy
Intrepidness
Introversion
Intuition
Intuitiveness
Inventiveness
Investment
Inviting
Involvement
Irreverence
Joy
Judiciousness
Justice
Keenness
Kindness
Knowledge
Lavishness
Lawfulness
Leadership
Learning
Legacy
Level-Headed
Liberty
Listening
Liveliness
Local
Logic
Longevity
Love
Loyalty
Majesty
Making a Difference
Mastery
Mature Love
Maturity
Maximizing
Meaning
Meekness
Mellowness
Merit
Meritocracy
Meticulousness
Mindfulness
Moderation
Modesty
Morality
Motivation
Mysteriousness
Mystery
National Security
Neatness
Nerve
Obedience
Open-Mindedness
Openness
Openness to Change
Openness to Experience
Optimism
Opulence
Order
Organization
Originality
Outlandishness
Outrageousness
Partnership
Passion
Patience
Patriotism
Peace
People
Perception
Perceptiveness
Perfection
Performance
Perseverance
Persistence
Personal Development
Personal Growth
Persuasiveness
Philanthropy
Piety
Play
Playfulness
Pleasantness
Pleasure
Plentiful-ness
Poise
Politeness
Popularity
Positivity
Potency
Potential
Power
Practicality
Pragmatism
Precision
Preeminence
Preparedness
Presence
Preservation
Pride
Privacy
Proactivity
Productivity
Profane
Professionalism
Proficiency
Profits
Progress
Prosperity
Prudence
Punctuality
Purity
Purpose
Pursuit
Qualification
Quality
Quickness
Quietness
Rationality
Readiness
Realism
Reason
Reciprocity
Recognition
Recreation
Refinement
Reflection
Relationships
Relaxation
Reliability
Religion
Renewal
Reputation
Resilience
Resolution
Resolve
Resourcefulness
Respect
Responsibility
Responsiveness
Rest
Restraint
Results
Reverence
Richness
Rigor
Risk Taking
Rule of Law
Sacredness
Sacrifice
Safety
Sagacity
Saintliness
Salvation
Sanguinity
Sanitary
Satisfaction
Security
Self Awareness
Self Motivation
Self Responsibility
Self-Actualization
Self-Control
Self-Direction
Self-Enhancement
Self-Realization
Self-Reliance
Self-Respect
Self-Transcendence
Self-Worth
Selflessness
Sense of Humor
Sensitivity
Sensuality
Serenity
Seriousness
Service
Sexuality
Shared Prosperity
Sharing
Shrewdness
Significance
Silence
Silliness
Simplicity
Sincerity
Skillfulness
Smartness
Social Recognition
Solidarity
Solidity
Solitude
Sophistication
Soundness
Speed
Spirituality
Spontaneity
Stability
Standardization
Status
Stealth
Stewardship
Stillness
Stimulation
Strength
Structure
Substantiality
Success
Sufficiency
Support
Supremacy
Surprise
Sustainability
Sympathy
Synergy
Systemization
Tactfulness
Talent
Teamwork
Temperance
Thankfulness
Thoroughness
Thoughtfulness
Thrift
Timeliness
Tolerance
Toughness
Tradition
Training
Tranquility
Transcendence
Transparency
True Friendship
Trust
Trustworthiness
Truth
Uncertainty
Understanding
Unflappableness
Uniqueness
Unity
Universalism
Usefulness
Utility
Valor
Value
Variety
Versatility
Victory
Vigor
Virtue
Vision
Vitality
Vivacity
Warmth
Watchfulness
Wealth
Welcoming
Well-Being
Wellness
Wholesomeness
Willfulness
Willingness
Winning
Wisdom
Wittiness
Wonder
Work/Life Balance
Worthiness
Zeal
Zest
Zing
Start achieving your dreams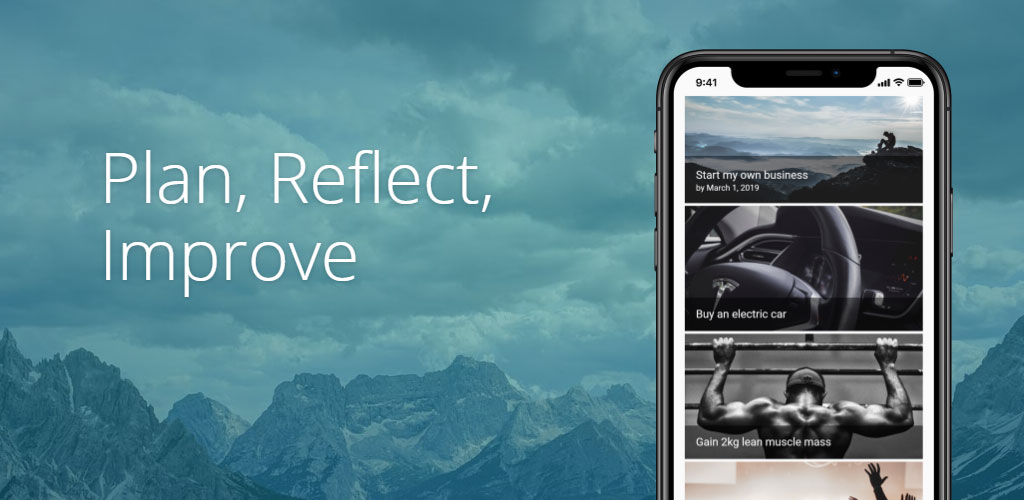 Do you want to achieve your goals and constantly improve yourself along the way? With Focality you can easily manage your time proactively. Create deep plans, reflect frequently and learn from data-driven insights. Focus on what is important. Improve yourself, become more successful and balanced.